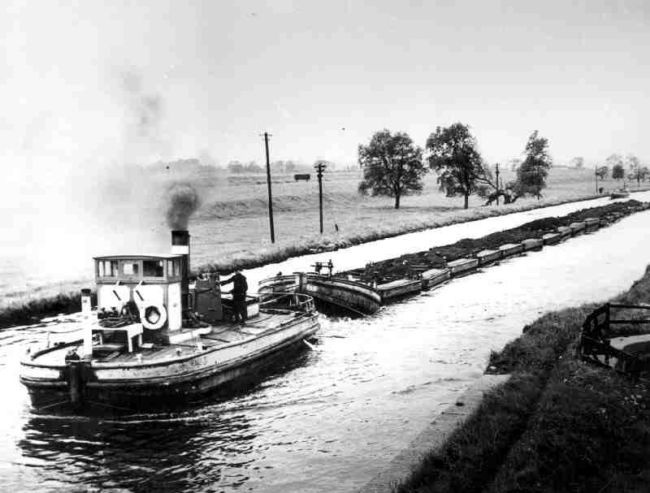 Goole Civic Society's suggestion of Tom Pudding Way has been selected as the name for the new A161 link road in the town.
The name refers to "Tom Puddings" - chains of compartment boats which for more than a century carried coal from the Yorkshire coalfield along the Aire and Calder Navigation to Goole Docks.
The Civic Society was keen to connect the town's industrial past with the new link road, which is aimed at bringing future industry, jobs and prosperity to the town.
Society Chair Margaret Hicks-Clarke said: "We felt the choice of name reflected Goole Civic Society's vision, 'Celebrating Our Past, Promoting Our Future'."
Lisa Childs, from the Homes and Communities Agency, which is responsible for the road project, told Goole Town Council the agency had consulted local organisations, including Goole Civic Society, and selected Tom Pudding Way from a shortlist of five suggestions.
She said: "We felt it had a local focus. It was local to Goole and had suitable links with the new heritage trail. It also ties in with the commitment ABP have made to the upkeep of the last remaining coal hoist."
The Civic Society is now working with Ms Childs and East Riding of Yorkshire Council to create an interpretation board explaining the history of Tom Puddings in the town.
East Riding and Goole Town councillor Malcolm Boatman said: "Tom Puddings were located on the same spot as the link road and only stopped working in the 1980s. Many people locally know what Tom Puddings are, it is a good historic link."
The road, running from Junction 36 of the M62 to Goole Docks, is due to be opened in December 2015.
Pictured above, a string of Tom Puddings. Picture courtesy of Yorkshire Waterways Museum, Goole.