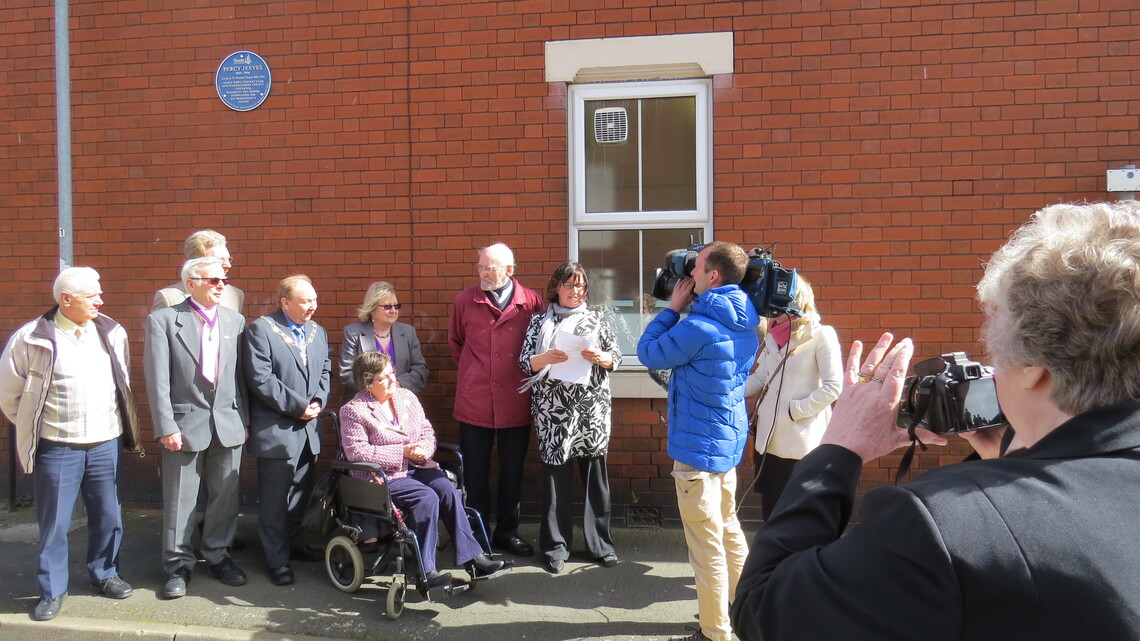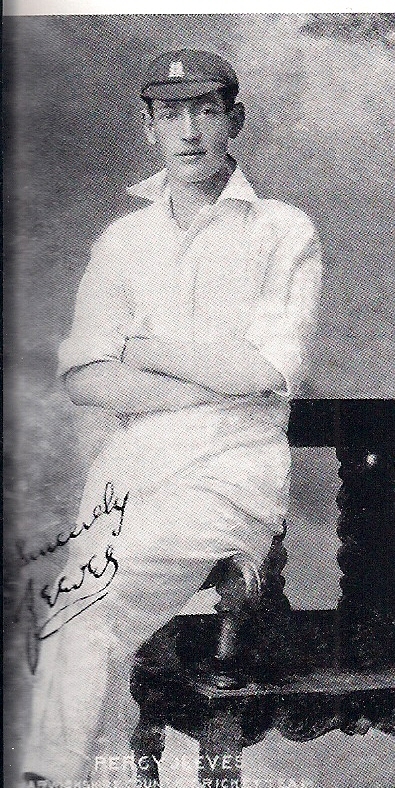 Actor Stephen Fry sent a special message to mark the unveiling of Goole Civic Society's first Blue Plaque - in memory of a Goole cricketer and First World War victim who was the inspiration for P. G. Wodehouse's Jeeves.
In the year that marks 100 years since Percy Jeeves's death on the Somme, family members were among more than 40 guests who attended the unveiling of the plaque on the Oddfellows building near Percy's childhood home in Manuel Street, Goole.
Percy's great nephew, Keith Mellard, and his wife Audrey travelled from their home in Aberdeen for the event. He was joined by Brian Halford, cricket writer and author of The Real Jeeves, a book about Percy's life.
Both spoke movingly about Percy, whose life was cut short so cruelly by the First World War at the age of 28. Brian pointed out that on April 6th 1916, exactly 100 years before the day of the unveiling, Percy Jeeves would have been with his regiment at Arras. He disappeared without trace in the hopeless offensive at High Wood on July 22nd, 2016.
Keith, whose grandfather Alick Jeeves was Percy's brother, spoke of his pride in the great uncle he had never met but felt he knew. He said he had been dubious about the family's claim that the Jeeves in P. G. Wodehouse's books was named after Percy until he heard the author telling the story himself in a radio interview on his 90th birthday.
He also recalled a moving visit to the memorial at Thiepval in France commemorating Percy and thousands of other Somme victims "known unto God" whose bodies were never recovered.
Percy Jeeves spent his boyhood at 72 Manuel Street and played for Goole Town Cricket Club before becoming professional and playing County Cricket for Warwickshire.
In 1913, P. G. Wodehouse saw him play a match at Cheltenham and was so impressed he later used the name for Bertie Wooster's immaculate manservant Jeeves.
Stephen Fry, who played Jeeves in the TV series Jeeves and Wooster sent this message, which was read out at the unveiling:
"I am so heartened and happy to learn that Percy Jeeves, the cricketer who inspired P.G. Wodehouse's immortal gentleman's personal gentleman, is to be memorialised in his hometown of Goole.
"The original Jeeves's gentlemanly deportment, respectful manner and quiet efficiency were the perfect model for Wodehouse's Jeeves.
"The sacrifice that Percy made, however, reminds us of what the truth of life was like for so many of his generation. We salute him."
The chair of Goole Civic Society, Margaret Hicks-Clarke, said: "We could think of no finer person to honour with our first Blue Plaque. He was a great cricketer and a brave soldier who paid the ultimate sacrifice for his country."
The plaque, at the corner of Manuel Street and Boothferry Road, was funded by Goole & District Lottery, Goole Town Cricket Club and the P. G. Wodehouse Society (UK). The Civic Society is also grateful to the Oddfellows, who not only agreed to have the plaque erected on their building but also opened their doors for the event and kindly provided refreshments.