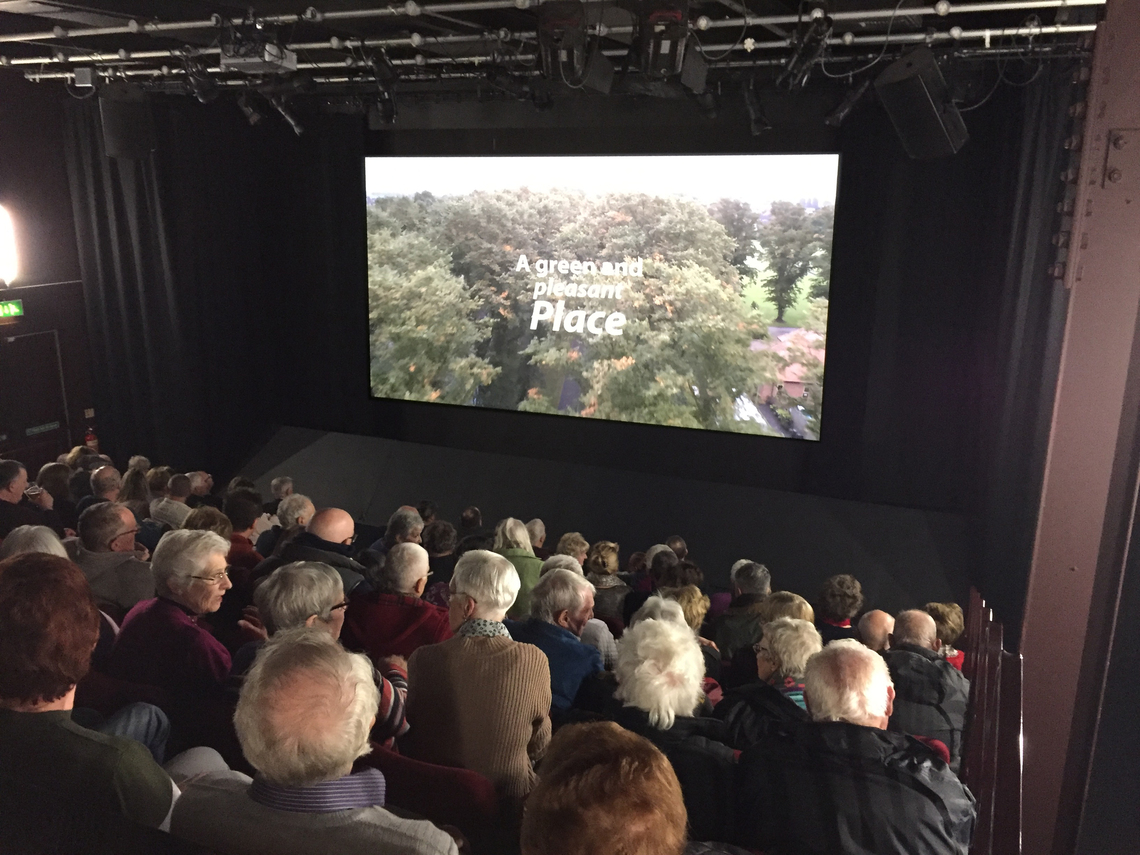 Nearly 470 people flocked to the Junction to see a film starring the people of Goole.
Goole Civic Society, which made the film, Reflections on Goole, welcomed people to three packed showings onThursday, January 25th.
The society's chair, Margaret Hicks-Clarke, said: "We were amazed at how popular it proved. We had planned two showings but decided to add a third when the Junction told us how well ticket sales were going. In the end we sold 468 tickets, which is remarkable for a Thursday in January.
"It's wonderful to know that people care so much about their town."
Before the screenings, Mrs Hicks-Clarke told the audience that the film was a showcase for a public history project embarked on by the society as its contribution to Hull City of Culture 2017. The project aimed to collect people's memories of living and working in Goole and also to find out what made the town so special to them.
Aided by funding from East Riding of Yorkshire Council 2017 Active Creative Grants, society members had conducted interviews over several days in the summer, opening up a pop-up shop in the precinct.
So far the society had interviewed nearly 50 people from all walks of life. Mrs Hicks-Clarke thanked them all and the many more who had provided material for the film.
She said: "We have included clips from a 1964 film produced by Goole Junior Chamber of Commerce and also new drone footage of Goole from the air commissioned from a local company, Golden Media, featuring Goole as you've never seen it before. I'm sure you'll agree is quite amazing.
"We also appealed for people to send us their pictures and were overwhelmed with the response."
She also explained that the film was just the "tip of the iceberg". The public history project was continuing, building a fascinating archive of the history and heritage of Goole as told through the eyes of its people.
"Our aim is to showcase Goole in a positive light and change people's perceptions of the town."
She appealed to other people who would like to share their memories to contact the Civic Society by emailing goolecivicsociety@gmail.com or by ringing her on 01405 760468. The society would also be happy to show the film to community groups, schools or care homes.
Mrs Hicks-Clarke added: "Following the screenings, lots of people have contacted us asking if we are going to bring out a DVD. That is in the pipeline and we hope to have one on sale soon."