Conservation Area Review 2017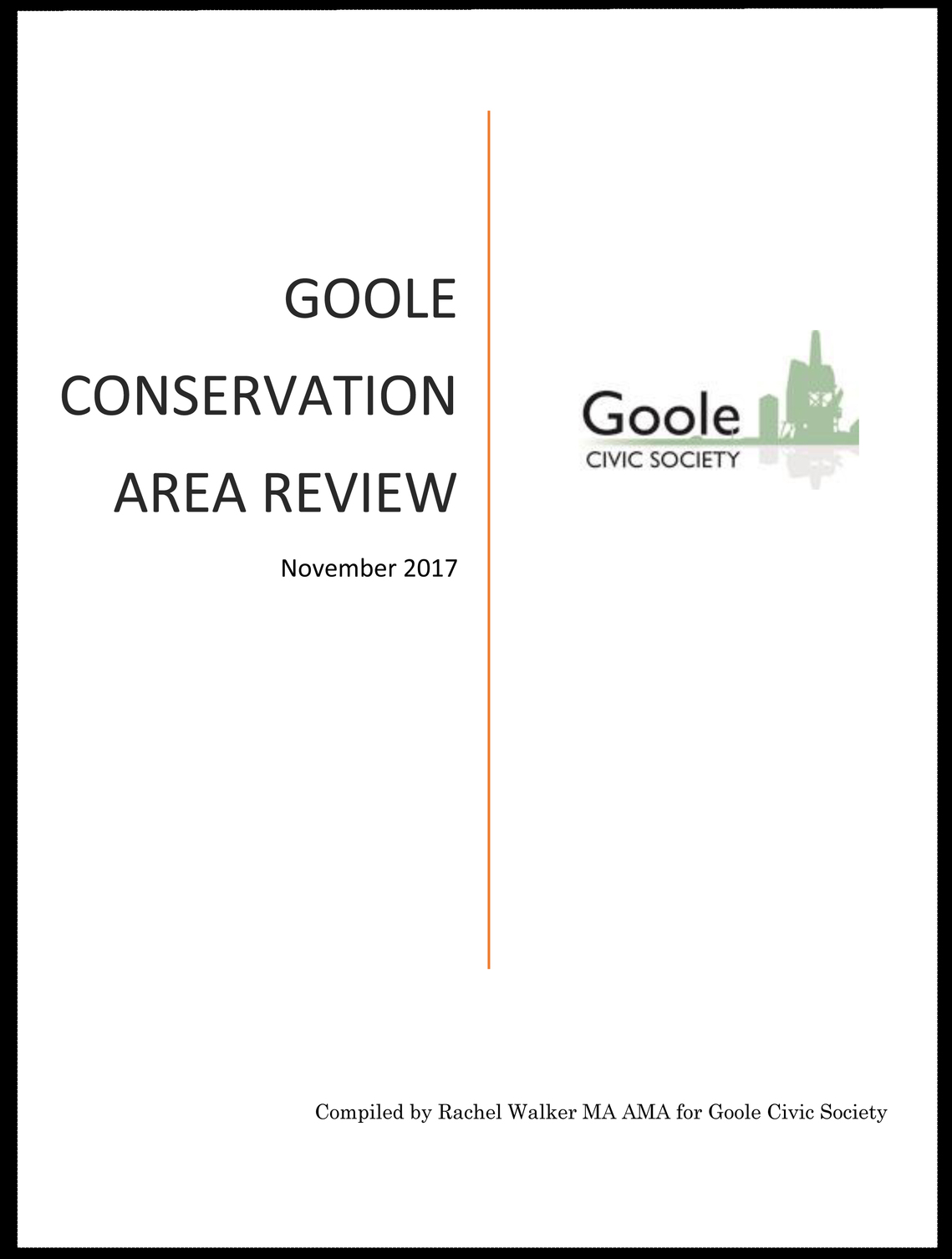 Members of Goole Civic Society Committee conducted a walk over review of the town's Conservation Area, comparing changes since it was first designated in 2011. The report, with recommendations for enhancement of the area, currently deemed "at risk", have been sent to East Riding of Yorkshire Council.
Read the full report here.