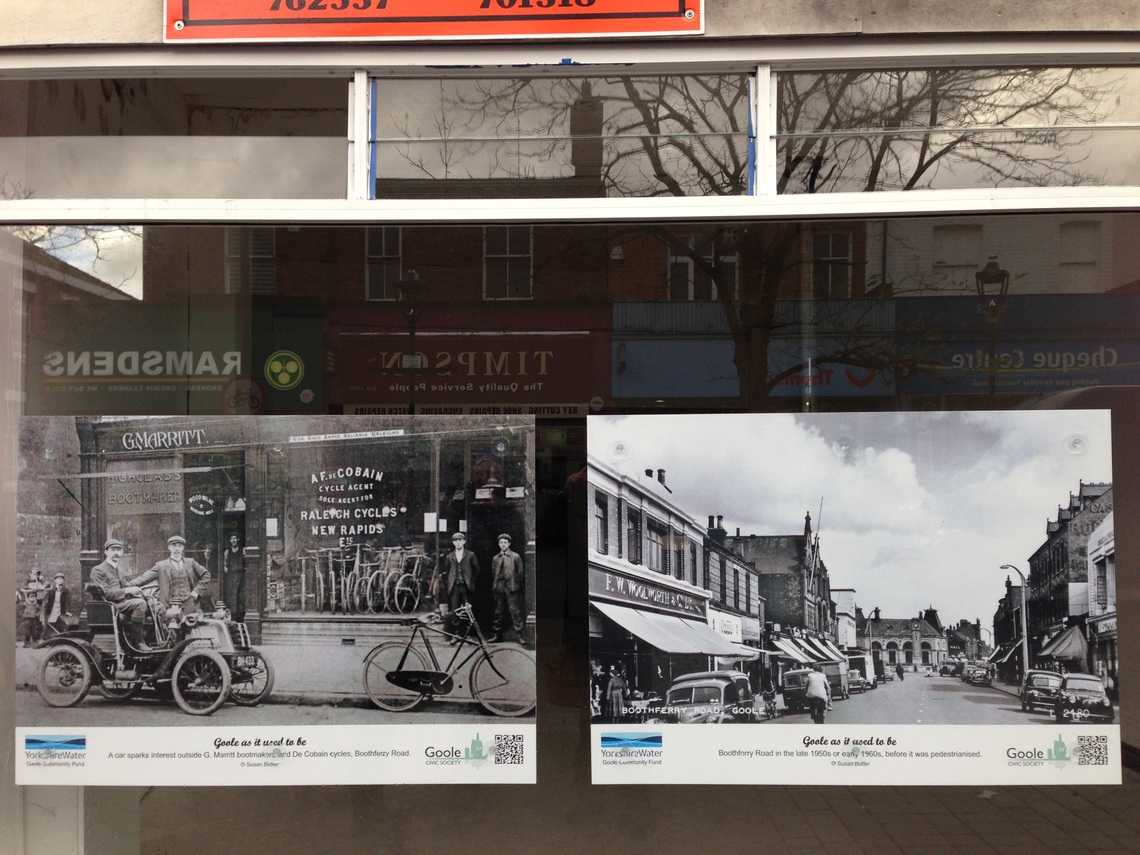 Next time you're shopping in Goole, look out for the pictures of shops and street scenes from times gone by.
They have been erected by Goole Civic Society, with grant money from the Yorkshire Water Goole Community Fund, to brighten up windows of vacant shops in the town centre.
The two pictured above are in the Boothferry Road shopping precinct and there are two more in the old Walthams offices at the bottom of Aire Street. Others will be appearing in Boothferry Road and Pasture Road over the next week.
The society would like to thank local historian Susan Butler for providing the original images and local printers Harry Broadley and Sons, who did an excellent job reproducing them on large display boards.
Goole Civic Society Chair Margaret Hicks-Clarke said: "We were delighted to receive funding from Yorkshire Water to bring our project to fruition.
"Even while we were putting the first pictures up, people were stopping to look and reminisce. The images range from the early 1900s right through to the 1970s, showing how Goole developed over the years.
"Our aim is to brighten up the street scene and foster pride our home town."
A spokeswoman for Yorkshire Water said: "We're proud to have sponsored Goole Civic Society's project to showcase the town's history in unused shop windows. This is an excellent project that will help to enhance the town centre and provide a talking point about Goole's past.
"This is just one of the projects Yorkshire Water funded as part of our Goole Community Fund which we created to thank the people of Goole for their patience whilst we carried out investment works."