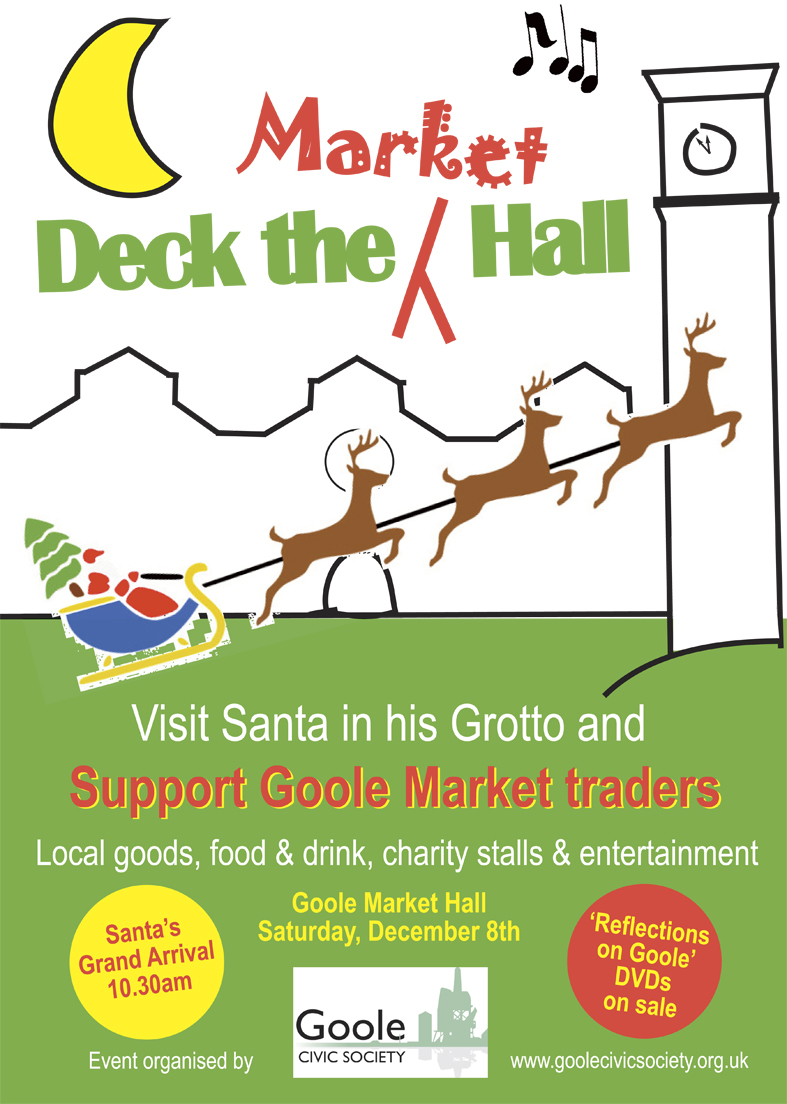 Goole Civic Society is aiming to bring festive cheer to Goole Market as traders face their final Christmas before impending closure.
The society is renting all the vacant stalls in the Victorian Market Hall for one Saturday in December and donating them for use by local charities.
Father Christmas will be dropping by and dispensing presents from his grotto inside the market and local performers will provide entertainment.
DVDs of the Civic Society's film, 'Reflections on Goole', will also be on sale.
The chair of Goole Civic Society, Margaret Hicks-Clarke said: "We want to create a fun and festive event that will give a boost to the regular market traders."
Goole Town Council has given notice to stallholders that it intends to close the loss-making market in March and hand back the building to East Riding of Yorkshire Council. No decision has been made on its future after that date and East Riding contests that the Town Council lease runs until 2020.
Mrs Hicks-Clarke said: "The Civic Society, like many people in the town, is concerned about the future of this Victorian building, which sits on a prime site in the heart of Goole. With current uncertainty over the lease end date, we fear the building could be left empty and unheated for a year or more, which will impact on its condition.
"Our aim is to fill the market for a day and show local people and councillors what could be possible with some vision and partnership effort. We recognise the financial challenges faced by local authorities but we can't stand by and watch more of our heritage crumble.
"In a Civic Society town centre survey conducted in June, 87% of those who expressed a view said they believed the Market Hall should be retained for the community, either as a revamped market, a venue or a mix of both.
"We are appealing to the people of Goole to show their support by coming along to the market and spreading a little Christmas cheer."
The all-day event is being held on Saturday, December 8. Father Christmas will be arriving at 10.30am.